PRODUCT DETAILS
Construction: Engineered
Species: Hickory
Texture: Handscraped
Color Tone: Medium
Style: Vintage
Floor Width: 7-1/2"
Thickness: 1/2"
Length: Most in 7/LF
Veneer: 2.0mm
Finish: 11 Step, Aluminum Oxide
Gloss: Semi
Edge Style: Full Bevel
Color Variation: High
Warranty: 35 Year Limited Residential
Installation Type: Staple, Cleat, Glue, Float
Areas: On, Above, Below
---












---
The color Applejack in the English Pub Series may have an overall color tone that may be a bit darker than the sample boards currently shown is retailers showrooms.
This slight color variation is due to the origins, conditions and grading of the Hickory raw materials recently sourced. However, please note, the overall color tone is within the manufacturing standards and tolerance for production.
We are currently in the process of changing out these lighter color boards as of Nov. 2022. When viewing this color we suggest that you verify the sample was produced after Nov. 2022.
Please see the store sales representative or contact the Johnson Hardwood Customer Service Team with sample assistance.
We apologize for the inconvenience caused.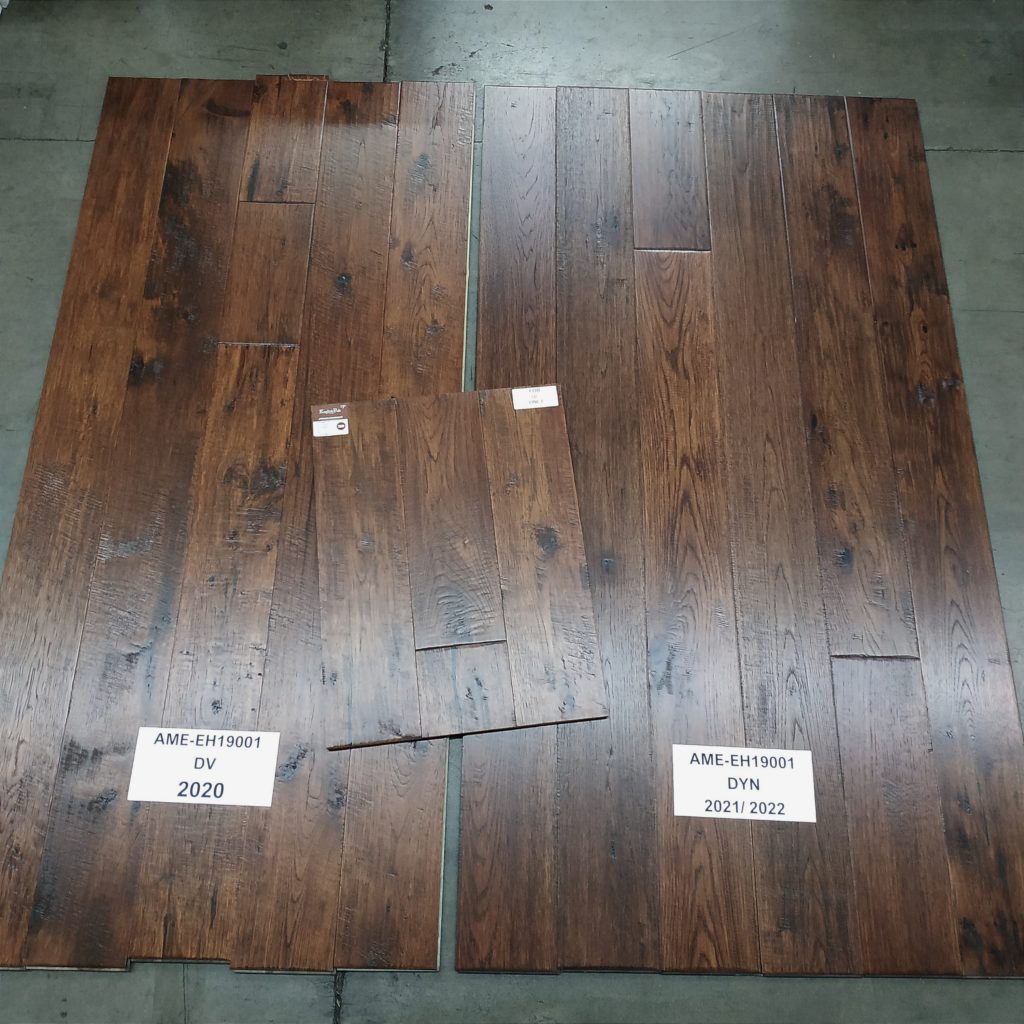 Image: The floor sample on the LEFT and sample board in the MIDDLE are from the old batch, the floor sample on the RIGHT is new.
* Product images are provided for reference only and should not be used as the sole basis for choosing a particular style of flooring. They may not be representative of the full range of color, texture and grain variations which can occur in the product itself. Wood is a natural material, every piece of plank will have a unique appearance, often with naturally-occurring variations in color, texture and grain pattern. Customers should view actual product samples before making a purchase decision.
---