MOLDING & TRIM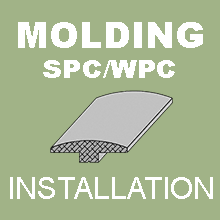 SPC/WPC Molding Installation Guidelines
View & Download
THE FOLLOWING ARE EXAMPLES OF MOLDING AND TRIMS AND THEIR USES THAT CAN GIVE YOUR HARDWOOD FLOORING PROJECT A COMPLETED LOOK.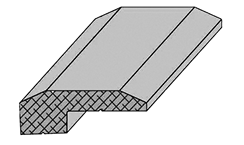 Threshold
Used to provide a transition from other surfaces to hardwood flooring; most commonly carpet and ceramic tile.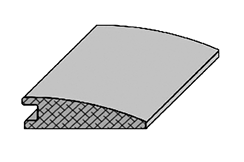 Reducer
Provides a gradual transition from one surface to another. Reducers come in multiple sizes to accommodate the best fit.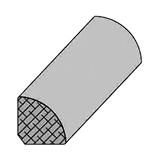 Quarter Round
Can be used as a trim piece to cover the expansion space between baseboards and hardwood flooring. Quarter Round molding can also be used as a transition from cabinetry to hardwood flooring.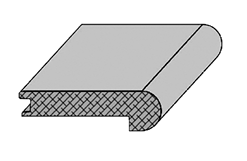 Stair Nose
Used to cover exposed edges on stairs and landings. Stair Nose comes in a variety of sizes and shapes to accommodate a best fit.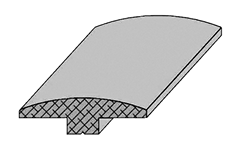 T-Molding
Acts as a seam between surfaces that are the same thickness or height. Generally seen used for doorways and borders.